SKF-Lincoln and Assalub lubrication
CHVALIS s.r.o. is a certified distributor and service center of SKF Lubrication Systems since 2013, in which other manufacturers have been integrated: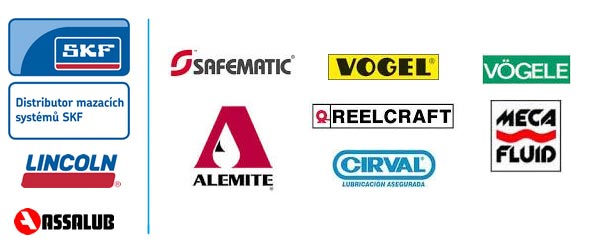 CHVALIS s.r.o. Since 2008, ASSALUB AB is a distributor and service center of the Swedish manufacturer of components for lubrication systems. We supply a complete range of lubrication components and elements of all variants of lubrication systems and aggregates - including optimal solution design and turnkey implementation!

Overview catalogs are available at our website www.chvalis.cz or at our sales centers in Hoštka, Liberec, Rokycany, České Budějovice, Prostějov and Jihlava.
---
---