Express deliveries of Parker parts
PARKER hydraulic components



Since 1992 CHVALIS Ltd. is certified distributor and service centre of Parker Hannifin Corp. We supply complete range of hydraulic, pneumatic, filtering components and fittings.
Parker Hydraulic Technology Center
You can buy everything you need for your industrial hydraulics from a distributor that has built the "Hydraulic Technology Center" (Parker). These centers have experts who can provide you with technical assistance, support and full service systems for all your industrial hydraulics requirements. Parker created HTC to meet the changing needs of industrial customers while increasing the level of service provided by Parker distributors.

HTC Parker was chosen because it is committed to providing exceptional customer service along with a complete solution for hydraulic industrial systems. In addition, HTC Parker has the largest stock of hydraulic components to ensure fast delivery and reduced equipment.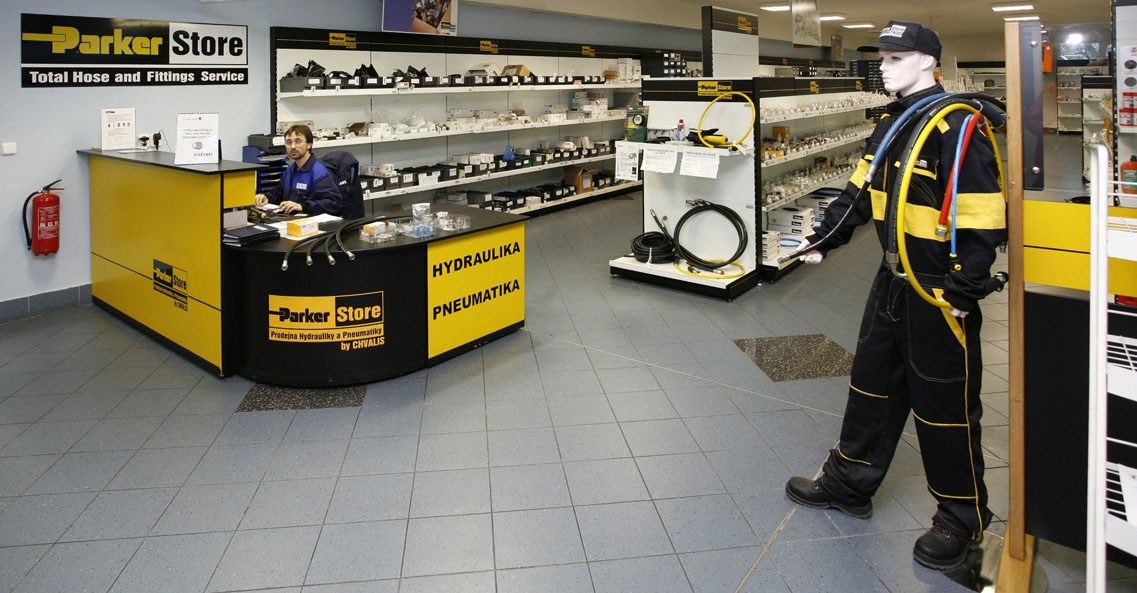 HTC Parker can help with rapid machine and equipment development, prototype validation, and the seamless yet seamless integration of state-of-the-art hydraulic and electronic systems. At Parker Technology Centers, you'll find: state-of-the-art design and technology, local and global product range, system application techniques, technical support and industry leading training.
SALE AND DISTRIBUTION NETWORK CHVALIS
Branch Office Prostějov
Branch Office Rokycany
Branch Office Liberec
Branch Office Sušice
Branch Office České Budějovice
Branch Office JIHLAVA
Head Office Hoštka
HYDRAULICS
PNEUMATICS
LUBRICATIONS
OIL FILTRATION
24 hours
Service and sale
EMERGENCY SERVICE +420 737 222 233