Repairs of hydraulic pumps and hydraulic motors
Hydraulic pumps and hydraulic motors

Within the scope of emergency service, maintenance and custom manufacturing e offer repairing of hydraulic pumps and hydraulic motors in the scope of emergency service, and custom produce. We are able to repair the piston and vane pumps.
If the repair cannot be done in our service centre, we will provide repair in the manufactures factory after the agreement of our customer.
We will test the repaired hydraulic pump or hydraulic motor on our test bench up to the power 75kW, including the final "measurement protocol". We are able to provide all this within our 24 Hour service.
---
SERVICE EATON-VICKERS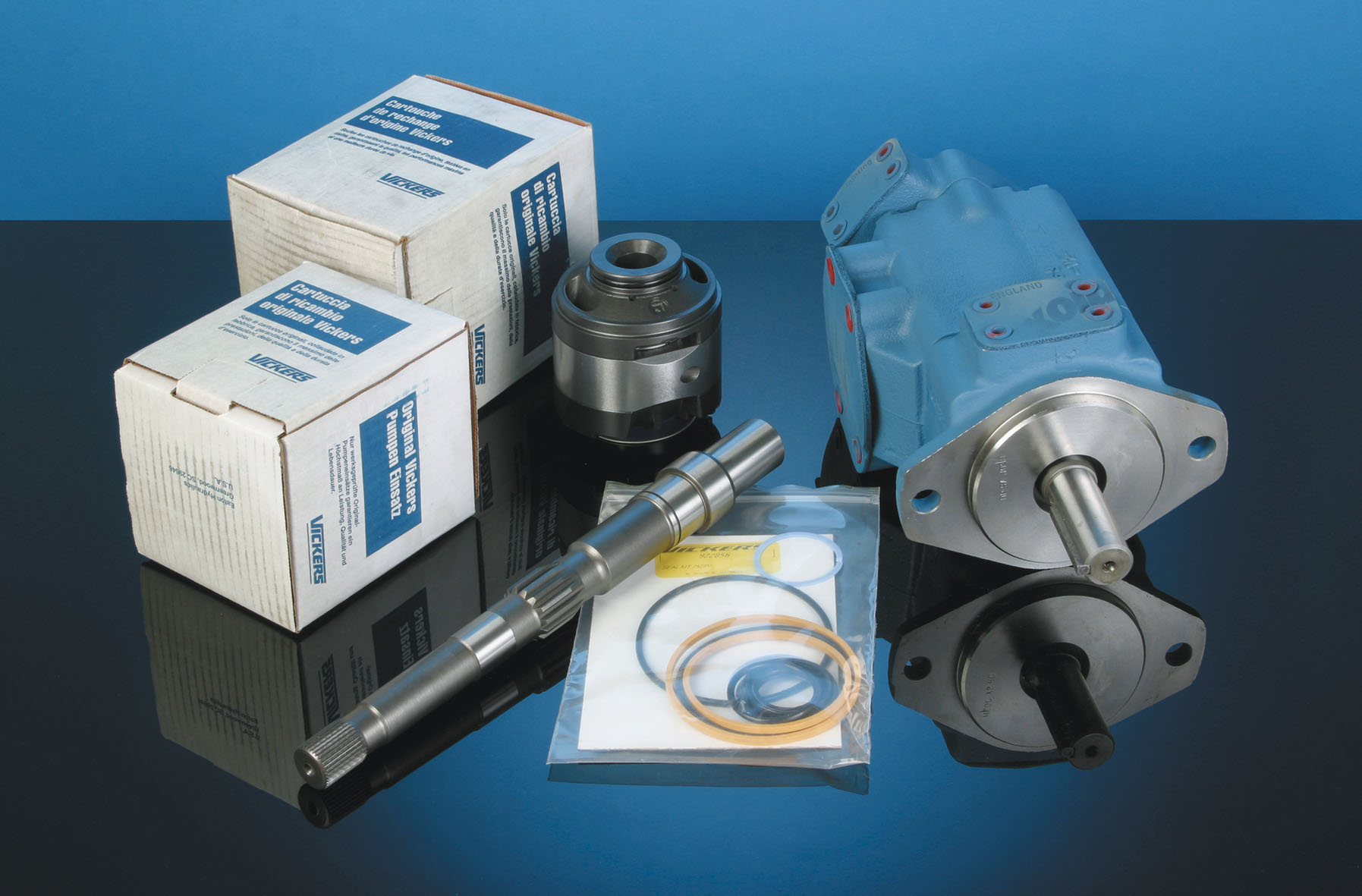 Since 1992 we provide service for systems and components from Eaton-Vickers. In our service centre we perform repairs of vane pumps with a constant geometric volume (for certain types immediately), including testing on the test bench.
We provide spare parts or replacement for Vickers elements. Wide range of parts and components is available at out service store.
---
SALES AND DISTRIBUTION NETWORK CHVALIS
Branch Office » Prostějov
Branch Office » Rokycany
Branch Office » Liberec
Branch Office » Sušice
Branch Office » České Budějovice
Branch Office » JIHLAVA
Head Office » Hoštka
HYDRAULICS
PNEUMATICS
LUBRICATIONS
OIL FILTRATION
24 hod
Servis a prodej
Havarijní služba +420 737 222 233